Zanzibar tropical islands in East Africa are one of the best beach vacation travel destinations in the world. This is never missing leisure travel in your life, some people can add wildlife safaris to Serengeti or adventure Kilimanjaro trekking.  At Zanzibar beach island, there are a lot of fun activities to do like sailing on Yacht cruise boats. At Yacht boat, holiday goers can make daily ocean cruise tours, trips depart from your best choice beach hotels or spa resorts. Sea cruise trips organized from beach resorts in Zanzibar can be full-day tours or half-day trips. Sailing catamarans Yacht can also be a multi-day vacation holiday within the ocean and visit up to 24 islands around Zanzibar. On Catamarans Yacht cruise tours, some of the islands to visit are Chumbe, Mnemba, and charter boats that can depart from Nungwi or Kendwa ocean shores. Now you can read the best islands for sailing at booking.com, around the world.
Email: inf[email protected] and WhatsApp  message: +255784559111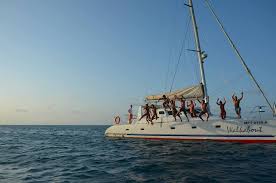 Vacation travel planning to Africa, include several interests like beach holidays, wildlife safaris, wildlife 4 x 4 game drives, mountain climbing, volcano tours, helicopter flight scenic tours, Horse riding, and a lot more. Safari goers to Africa can extend their holiday to Zanzibar yacht cruise tours or climb Mount Kilimanjaro. Adventure goers can do diving in Zanzibar, sport fishing in Zanzibar, Mafia island coral tours, Zanzibar coral scuba diving, horse ride on the Zanzibar beach, horse riding Zanzibar and Arusha horse ride.