Hotels near Mount Kilimanjaro details is the guide for your stay in Moshi, get hotel booking deals now. The coming Kilimanjaro marathon event attracts thousands of runners and millions of fans. Marathon fans and athletes need accommodation at Moshi hotels, and lodges. Kilimanjaro Marathon is a world-famous Marathon sport, you are welcome. Private Kilimanjaro trekking adventures are available on all Kilimanjaro routes.
Moshi is an open area with a cool climate and is one of the most popular tourist destinations in Tanzania. It has many hotels, lodges, and restaurants, and is known for its excellent food. This list of Moshi hotel deals in the Kilimanjaro foothills shows you the best deals on hotel accommodation in the area. Save money on your trip by finding the best hotel deals near Kilimanjaro. Moshi hotel deals Kilimanjaro foothills are available for the budget conscious traveller. for cheap accommodation in Kilimanjaro.
Mount Kilimanjaro climbing preparations include hotel booking for the first overnight. After all,  preparations like hiking gear rental, and packing your duffel back for the Kilimanjaro journey are found here.   If you are alone and want a Kilimanjaro deal, you may join an existing group with a set date to climb Kilimanjaro. Additionally,  you save money and still get the comfort you expected on a private booking. For every Kilimanjaro trekking group, you join, you get private tent accommodation. Now you can get hotel booking deals online, just one click away below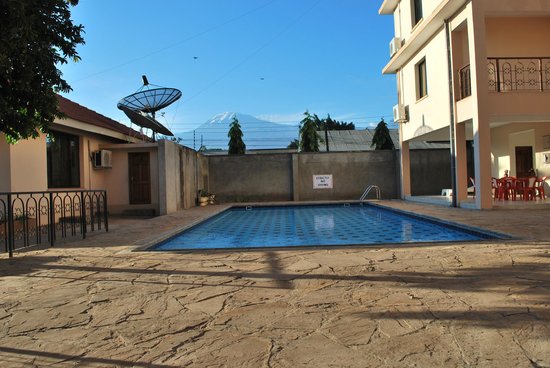 This is Moshi's guide to help you find and book the best-priced hotel in Moshi or near Kilimanjaro Airport. You can get a  list of vocational rental properties such as Airbnb, Hostels, and Hotels, and decide what you need. Moshi is a major tourist town near Mount Kilimanjaro and it is 45 minute's drive from Kilimanjaro Airport. We provide transport through Mombasa Kenya and arrive in Moshi by bus through the Taveta-Holili border.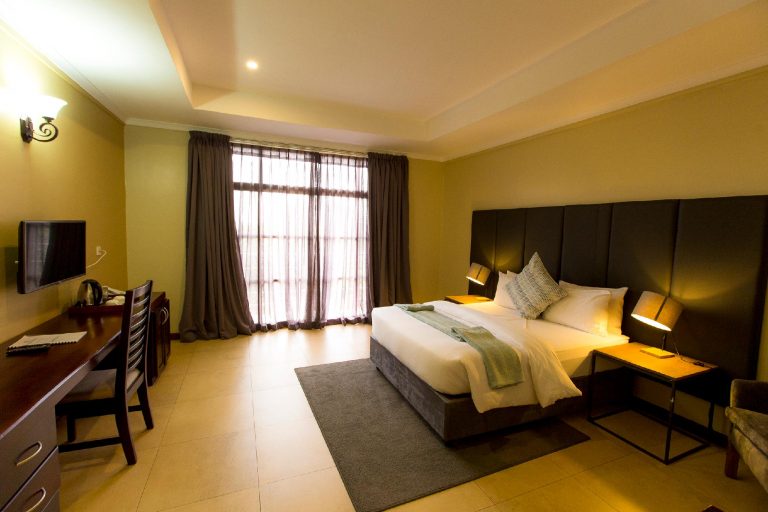 Hotels in Moshi:  At below are recommended hotels in Moshi, there are 4 categories according to the budget and comfort of the Hotel. These categories simplify your way to book a hotel in Moshi. Category 0 is backpack hostels and B/B which are cheaper, the price range for Bed and Breakfast is 10 to 20 US $ per person
A – Budget Hotels =Kilimanjaro Safari Hotel, Moshi Hillside Hotel, Leopard Hotel Moshi – 30 to 60 US $
B – Medium Class Tourist Hotel = Park View Hotel or Panama Garden Hotel – 70 to 80 US $ on B/B (Double/Twin)
C- Salisalnero Hotel = Double room – 90 US $ Double/Twin room on B/B
D – Kilimanjaro Wonders Hotel – 140 US $
Luxurious private hotels in Moshi are now available. Hotels near Mount Kilimanjaro with private ambiance and luxury essence are now available, the hotel names are Kinga home suites and Kilimanjaro luxury camps. Kinga home suites is a luxury, and home-style hotel located in Moshi, 29 km from Mount Kilimanjaro. Kinga Homes Suites have accommodation with a restaurant, free private parking, a bar, and a garden. At this luxury Kilimanjaro hotel, rooms include a patio.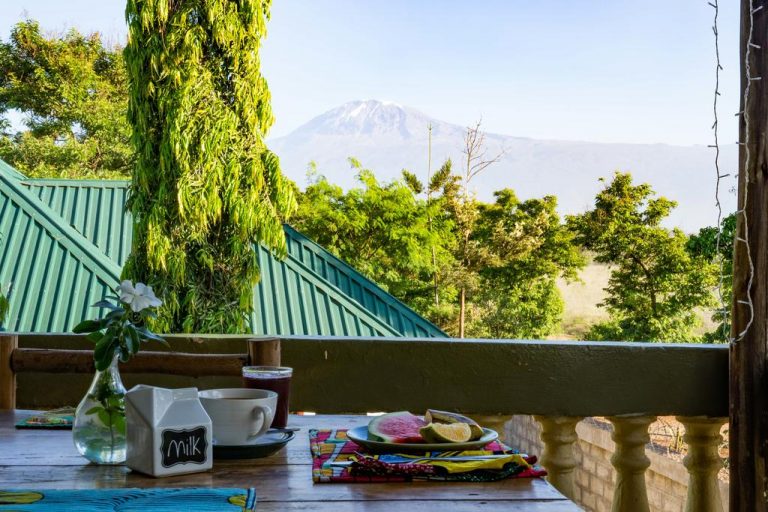 Hotels near Machame gate Kilimanjaro:
Semira Farm house Kilimanjaro, Salinero Millie Lodge Machame, Aishi Hotel Protea Machame, Kaliwa Lodge, Kilino Park Machame, etc, these are moderate luxury hotels at the foothills of Mount Kilimanjaro.
Hotels near Kilimanjaro Airport
For smooth departures or late arrival, it is more comfortable to sleep in a Hotel near JRO Kilimanjaro Airport. These hotels are Airport Planet Lodge, Stella Maris Hotel, Snow view Hotel Boma, KIA Lodge, etc