Tanzania has major historical landmarks among many African countries. Pre-colonial history includes times of Vasco Da Gama explorer, Arab slave trade. More explorers include German missionaries expeditions to Tanganyika and the Zanzibar archipelago.  Tanzania's history begins far early during primitive communism, to Vasco Da Gama explorer, Arab slave trade, Christian missionaries, etc. Berlin Conference 1884, put Tanzania under German colonialism. Kilimanjaro Tanzanite Safaris DMC has a solution for students, historians, and even Geographers to visit historical places. Historical places include Slave markets, first buildings like fort Jesus Mombasa, First churches in Bagamoyo and Kilimanjaro Area. Our guide will show you a Map where slaves have been gathered, a slave market in Zanzibar stone town, etc. You can read the history of Tanzania in detail, at this link
In 1498, Portuguese explorer Vasco da Gama became the first known European to reach the African Great Lakes coast; Vasco Da Gama discovered issues at Mombasa, Bagamoyo, and Zanzibar archipelago. He stayed for 32 days. In 1505 the Portuguese captured the island of Zanzibar.
Places to visit include Kigoma town, Kondoa Irangi, Bagamoyo and Zanzibar. Chimpanzee safari trips are one way to explore Kigoma town where the first European explorers visited. Kondoa Irangi, is also a place whereby the Oman Arab slave trade took en route. Also, Bagamoyo beach is a station to sort out slaves and then move them to the final slave market in Zanzibar stone town. Kondoa Irangi apart from being a historical town has an exclusive tourist attraction known as Kolo rock art paintings. Kondoa Irangi Rock Paintings are a series of ancient paintings on rock shelter walls in central Tanzania and are recognized by UNESCO as World Heritage sites.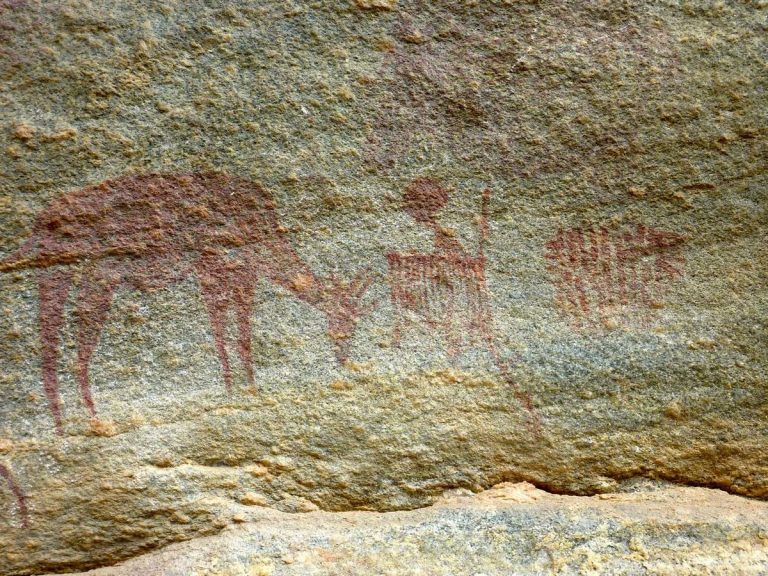 Further expeditions you can do in Tanzania is film documentary of nature, culture, history, and archaeological sites. This Tanzania journey includes doing great rift valley trekking, going through Ngorongoro highlands, to Lake Natron, Oldonyo Lengai, to the Serengeti National park. Kilimanjaro Tanzanite Safaris guides will help you do hiking through Empakai crater in Ngorongoro, which takes you to Lake Natron on foot, and then finalize with wildebeest migration safari in Serengeti. You can book this typical off-the-beaten-path voyage, and escape the routine tourist tracks.
Colonial Missionary Christian churches were built and scattered across Tanzania. The very first churches are based on Roman Catholic and Lutheran church denominations. First Roman Catholic Church is located in Bagamoyo And Kilimanjaro region. When you book an adventure travel trip to climb Mount Kilimanjaro, it is easier to visit these earlier churches at Kibosho village and Old Moshi. And when you book a beach holiday to Zanzibar, we can arrange a tour to visit the Oman Arab slave market at Stone town. Your Tanzania southern circuit safari is also the best chance to visit Bagamoyo historical tour.
Now, below are Tanzania historical tour options
Tanzania wildlife safari 8 days, including a visit to Kondoa Irangi art-rock paintings.
Kilimanjaro trekking adventure and you can add one day to go around Moshi town outskirts, to visit first Roman Catholic churches.
Safari booking to Selous, Mikumi, Ruaha, and Julius Nyerere National park, you need to spare one day to visit Bagamoyo first church and Dar es salaam church built by German colonialists.
On a vacation to the Zanzibar beach archipelago, you can do a lot of leisure or fun things like yacht cruise tours on catamarans, diving, sport fishing, and visit slave market museum left by the Oman Arab sultanate