Kilimanjaro Travel deals provided by Kilimanjaro Tanzanite Safaris DMC are Machame route 6 days Kilimanjaro climbing and Tanzania wildlife tours. Kilimanjaro climbing discount tour offers are available on all Kilimanjaro trails. These promotional discount tour offers are available during the period of September 2021 to May 30, 2022. Small group booking trips get better Kilimanjaro prices. Budget travel adventures also include 7 days Machame route, the Rongai route 6 days, the Lemosho route 7 days, the Marangu route, and 8 days private Kilimanjaro trekking. It is best to book your Kilimanjaro trips for December and January holidays, get a price quote now. Send us an email or let's chat live on WhatsApp +255767811095
Email: [email protected]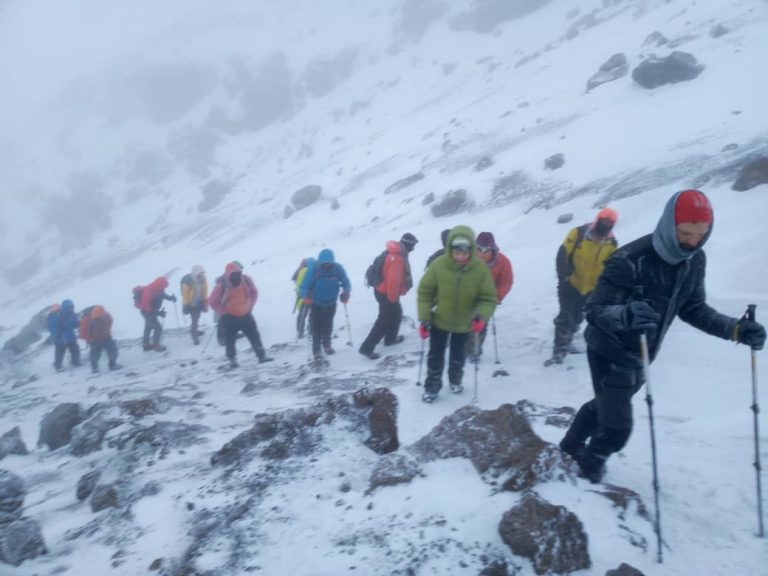 At this Kilimanjaro booking season, we help you make decisions through a comparison between Machame or Lemosho route.  Machame route and Lemosho route are considered the two best routes among all 7 Kilimanjaro trails. These routes show you the beautiful scenery of Kilimanjaro, and also offer a great way to acclimatize. Now here we can help you choose between these two routes. Comparison details between the Machame route and Lemosho route are distance, cost, and the number of trekking days to the Uhuru peak. Machame route is shorter this means need a minimum of 6 days, to 7 days maximum. Also, Machame a route cost is less, booking the Kilimanjaro route through the Machame route is cheap. The disadvantage of choosing the Machame route only is to meet a good number of climbers, because it is cheap, and few days.
The benefit of choosing the Lemosho route is that it is a quiet route remotely located and hence has few climbers. People who love private, VIP luxury Kilimanjaro trekking are advised to choose the Lemosho route, another benefit of the Lemosho route is to present of most beautiful scenic views. Another benefit is a view of wildlife, and bird watching experience during your Mount Kilimanjaro climbing voyage. The disadvantage of choosing the Lemosho route is the price of the Kilimanjaro travel packages. Another one is that the Lemosho route is a long journey, which means the Kilimanjaro trip takes 7 days to 8 days.
Which Kilimanjaro route should you take? Choosing your favorite route depends on the state of physical fitness, and hiking experience. Also, the purpose of your Kilimanjaro journey decides which Kilimanjaro trail to choose. For first-time climbers, taking the Lemosho route is better because it has enough time to acclimatize. For the people with a limited budget, you can choose the Machame route 7 days package, and works well. For the climbers who need private Kilimanjaro expeditions, we recommend the Lemosho route for 8 days. Lemosho route is offers are a suitable choice for ecotourism, and for the photographic Kilimanjaro tours. You can contact the most reputable Kilimanjaro climbing company, for free advice, and price offer for comparison. Kilimanjaro Tanzanite Safaris DMC is a reputable Tour Operator and has the latest best TripAdvisor reviews.
Kilimanjaro travel packages also include cheap flight tickets booking advice. After Tanzania opened tourism, several airlines resumed flights to Tanzania. These airlines are Qatar Airlines, Edelweiss, Ethiopian Airlines, Qatar Airways, Fly Edelweiss, Air France, and KLM. You can book your flight ticket from several cities in Europe and USA, for example, flights from Frankfurt, Paris, Warsaw, New York, Moscow, etc.
Direct booking and price quote: [email protected]
Send WhatsApp: 255784811095
Since Kilimanjaro trekking is one of Africa's travel great experiences, visitors must get top international hospitality customer care and enough information for preparations. Hiking gear rental for Kilimanjaro the trip is necessary information to pack proper trekking equipment like warm clothes and mountain climbing boots.
Further Kilimanjaro travel deals include group booking joining Kilimanjaro tours and discount combo booking. You can ask for a combo discount of 10% if you book the Kilimanjaro climb and safari. The Kilimanjaro safari combo package can be a hiking package and Kilimanjaro Serengeti package. This is the Kilimanjaro travel expedition package which includes Kilimanjaro climb cost and additional personal hiking gear.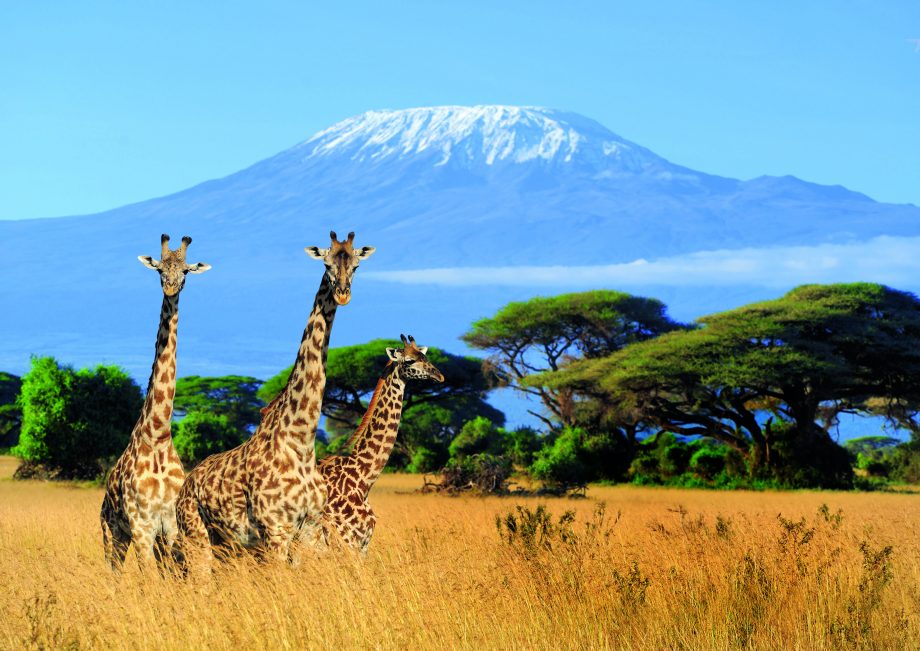 Another type of Kilimanjaro tour promotion is Tour Leader privileges, such as a free spot for the tour leader to climb Mount Kilimanjaro for free. Tour leaders can get a free chance to climb Kilimanjaro if he leads a group of 15 climbers or more. Travel Agents do get corporate Wholesale discount prices, this is a kind of business to business in the tourism industry. Let us meet at KARIBU and Kili Travel Fair in Arusha and Kilimanjaro.