Kilimanjaro Tanzanite Safaris offers private Kilimanjaro climbing trips. These are unique mountaineering trips and give a wonderful mountain photographic experience. Welcome and read about the benefits of booking private guided Kilimanjaro tours. One of the advantages of private trips is to climb a Kilimanjaro route without crowding tourists. Lemosho route is one of the Kilimanjaro trails with less traffic. The most used Kilimajaro routes are Machame, Rongai, and Marangu. Private Kilimanjaro trails are Lemosho, Shira, Umbwe, Western Breach, and Northern circuit.
Lemosho and Northern's circuits are Kilimanjaro routes that have low traffic. And we recommend you to choose one of those routes, you climb without tourist crowds. Kilimanjaro Tanzanite Safaris DMC provides alternative trails through the Machame route. Machame route camps will be Moir hut, Karanga camp, Crater camp, and then base camp to summit. Furthermore, here are private Kilimanjaro expedition trails, which you can check and compare.
Brigham Young University, BYU is an American University that runs an educational adventure program in Tanzania. This program runs through its Kennedy Centre for International Studies. Students climbing Kilimanjaro apply the geographical principles of adventure travel they learned. Through this program, students learn about overseas adventure travel, ecotourism, and wildlife conservation programs in Tanzania.
Brigham Young University Students will climb Mount Kilimanjaro with local guides at Kilimanjaro Tanzanite Safaris DMC. Now read the review of Professor Leslie Hadfield at Your African safaris global trips booking platform and One World Meaningful travel
Contact us, send an email: [email protected]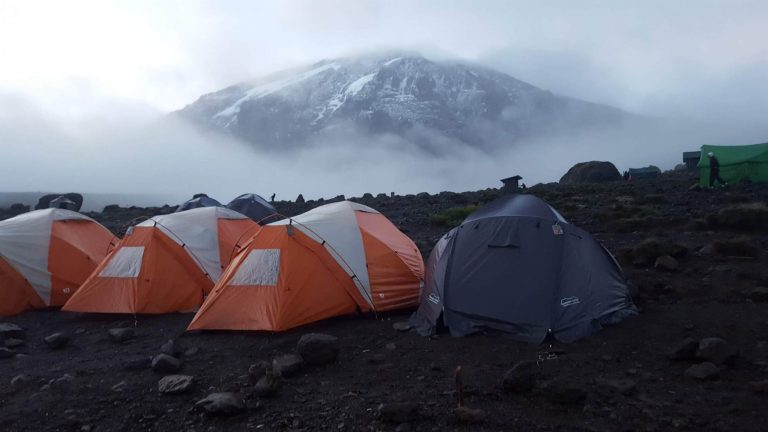 Here Kilimanjaro guides explain how to trek without a crowd on the Machame route.  Guides recommend this alternative trail on the Machame route.
Day One is a trek from Machame gate to Machame camp. On Day 2, they climb from  Machame Camp to Shira Camp, On Day 3, they trek from Shira Camp to Moir camp. Day 4, the hike is from Moir Camp to Karanga Camp. It means climbers skip Barranco camp with many tourists. On Day 5, is to climb from Karanga Camp to Base camp, it can be Barafu camp or Kibo hut. On day 6 are hiking to the summit and descending to high camp (millennium camp). Day 7, climbers descend further from Millenium camp to the Mweka gate. This is a private Kilimanjaro trekking expedition, and climbers get exclusive mountaineering experience. It is ideal for Alpine trekking photographic tours or for private mountaineering alpine groups