We Kilimanjaro Tanzanite Safaris are a reputable Kilimanjaro trekking ground handling DMC in Moshi with the best quality services. We have professional mountain guides and modern alpine equipment. The Kilimanjaro trekking crew is fully equipped with a first aid kit, pulse oximeter, and oxygen cylinder for any emergencies. Also, our Kilimanjaro Tanzanite Safaris DMC Head Office is located in Arusha, however, a small office in Moshi handles Kilimanjaro expeditions. Now, look at the announced price-reduced Machame route Kilimanjaro trekking offers. We help you find hotels in Moshi, near Mount Kilimanjaro, and have a look at various hotel standards.
Kilimanjaro Tanzanite Safaris inform you in advance about tips for success in Mount Kilimanjaro climbing.  Kilimanjaro travel tips are useful to understand nature, weather, and how to organize tours. As a ground-handling tour operator, we gather travel adventure information from destinations and send it to overseas travel agents to promote Tanzania tours. Also, we work with travel Agents from the USA, Canada, Europe, Austria, Germany, Russia, China, and Australia. Mount Kilimanjaro climbing guides have the best travel reviews on TripAdvisor, and you can be assured of an amazing Kilimanjaro tour experience. 
Kilimanjaro climbing package price cost helps you to make a Kilimanjaro price comparison.  With so many people getting in touch with us, we have put together a range of packages, especially for you, to see what is included. With our Kilimanjaro trip operations based in Moshi, we have lower Kilimanjaro offers. Our Kilimanjaro trip costs less because we save money on operations. Nevertheless, we have excellent climbing guiding services, at TripAdvisor and your African safari marketing portal. 
Climbing Kilimanjaro's success trip begins by giving your latest information and travel tips. Things that inspire people to climb Kilimanjaro are Mount Kilimanjaro Attractions; these Kilimanjaro attractions are waterfalls, volcano rocks, glacier features, Volcano craters, forests, wildlife animals, volcanic lakes, and snow. Kilimanjaro tours include Helicopter flights, coffee tours, waterfall visits, walking safaris, and short hikes. One of the most useful alpine ascent tips is to finish jetlag by spending an extra night in Moshi. Jet lag can reduce your physical endurance for hiking Kilimanjaro. Moshi is located in the Kilimanjaro foothills and has a lot of waterfalls to hike and acclimatize.
Machame Route 6 Days Kilimanjaro Trekking Trip | Hiking & Trekking | Arusha Tanzania
Mount Kilimanjaro is a giant stratovolcano and has three volcanic features known as Kibo peak, Mawenzi, and Shira. Kilimanjaro is the dormant volcanic mountain in Kilimanjaro national park, north of Tanzania. Kibo peak is the highest peak in Africa and the determination of people climb Kilimanjaro. German, Austrian and Swiss are people fond of adventure mountaineering. Kilimandscharo is the German word for Kilimanjaro. Kilimandscharo guides who speak Deutch are available. Apart from the German language Deutch, there are Spanish guides and Italian Speaking guides.
The history of trekking Kilimanjaro goes back to 1889 when two Europeans hiked Kilimanjaro to the summit via the Marangu route. These are German and Swiss Hans Meyer with the celebrated Austrian mountaineer Ludwig Purtscheller who made attempt and successful trekking to the summit. Travel tips for trekking Kilimanjaro include how to train, exercise, acclimatization, Kilimanjaro routes, and price cost. We have a Kilimanjaro trekking price comparison for a trip of 6 days Machame route and the Machame route 7 days. We also have Kilimanjaro trip offers between the Marangu route 6 days and the Rongai route 6 days hike.
Read the tips such as the Kilimanjaro weather forecast, and best season information. The best season to climb Kilimanjaro is the warmest months with the clearest trekking days. The best time for enjoyable mountaineering in Kilimandjaro is from mid to late December, January, and February to Mid March. Booking a  Kilimanjaro trip from June through to October are better trekking month, though evening temperatures tend to be colder. Many people like to arrange their summit around a full moon and Christmas and New Year are very popular.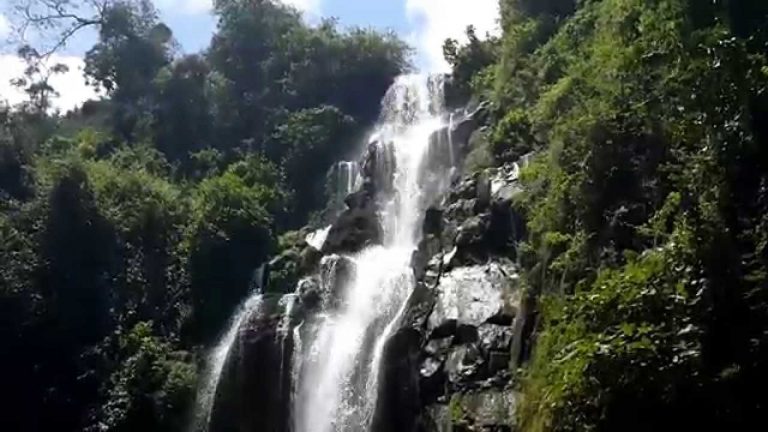 Reasons to Climb Kilimanjaro are to discover natural wonders and test your body's endurance. Mount Kilimanjaro is one of the Seven Summits Mountains, and one of 7 natural wonders of Africa. World Seven summits include Everest. Guide knowledge and experience is an assets for successful hiking in Kilimanjaro. Providing support to porters is one way of promoting porters' spirit to deliver quality services to tourists climbing Mount Kilimanjaro. By preparing clients' psychology we have established an unparalleled track record of success in Kilimanjaro. Guides do briefing to climbers to make sure climbers are preparing mind, soul, and body. Travelers have to read about Kilimanjaro routes.
People have to do Mountain research on which trail to use by reading the Kilimanjaro routes comparison. People who have used the Machame route get an easier trekking experience, scenic beauty features through Shira, and more. Machame route has a very good acclimatization experience hence comfort.
People who love to climb Mount Kilimanjaro have to notice many years of literature that is found on the internet. To plan your Kilimanjaro trip, you have to find the latest information about Mount Kilimanjaro. For example, it says that the Lemosho route has large mammals like elephants, and buffaloes, and the climb must be accompanied by an armed ranger. In the years, from the 2000s, none of the animals can be seen on the Lemosho trail, and the hike does not need to be accompanied by an armed ranger. However, there are Kilimanjaro park rangers, which who do surveys, patrol the trails for environment conservation, and assist climbers with any emergency issues like health, etc