Kilimanjaro Tanzanite Safaris is an Arusha safari company, and hereby we explain safari itineraries. Safari itineraries are travel schedule that explains where to go, and where to stay. We offer Cheap vacation safari bookings that are possible when you choose low-cost quality safari lodges. Wildlife safaris Tanzania itinerary which includes Serengeti offers the best wildlife safari tour.
Get safari quote: [email protected]
Serengeti National Park has won again as a top safari destination park in Africa. This occurred after a detailed survey made which involved almost 2,400 reviews from safari-goers. and African travel experts were carried out to determine the 50 best safari parks on the continent. Serengeti's success was due to its endless plans which can host a lot of wildlife species, its geographical landforms like rock kopjes, wildebeest migration, etc Now you can read more travel news from leading travel magazine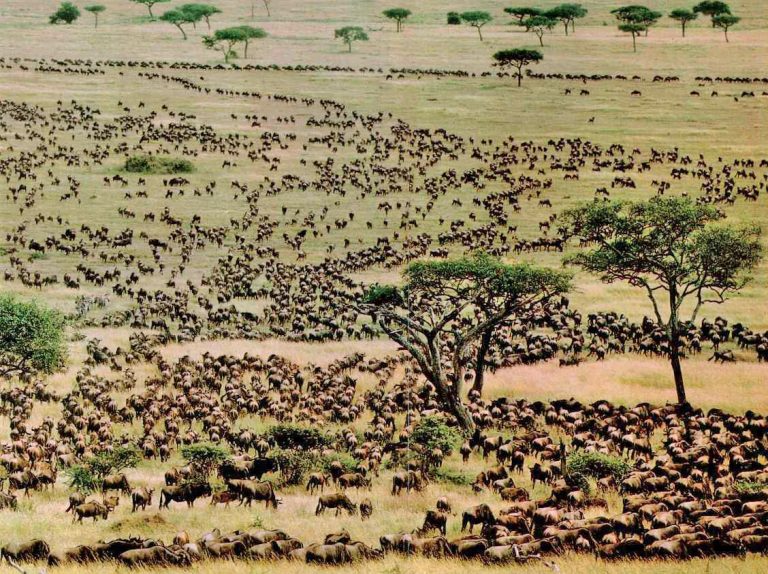 Safari bookings in Tanzania are available in different travel package options. Booking Safaris in Arusha start by planning a suitable itinerary. Arusha safari booking trip procedures are Safari lodge reservations, Airport transfers, Flight ticket bookings, VISA application, and health checking.
March is the dry season and close to the beginning of the rainy season of April. March is dry and mid-season. African safari discount tour offers are available. Inquire now. April and May are rainy seasons and have a huge discount on room rates on all Lodges.
Safari itineraries are wildlife safari tour plans suitable for holidaymakers. Safari itineraries vary according to the number of days, travel destinations, tourist things to do, and adventure safaris  All these have different budget levels for every tourist's pocket. Backpacker safari lodges are available on all safari itineraries, from 4 days safaris, 5 days adventure wildlife tours,. Discount Lodge safaris are available in May and June, plus from November to December 10 in 2017.
#Arushasafaribooking
#cheapsafariTanzania
Arusha safari booking cheap lodge safaris in the Months of May, June, and November to December 10. Ask for cheap lodge safaris in May and June and save money on wildlife safaris in Tanzania. Serena Lodge safari, Sopa Lodge Safari, Kati Kati wilderness camps Serengeti, Karatu Hotel, and Mto Wa Mbu Lodge or camps. Affordable safaris booking on quality safari lodges meet your budget and saves money. Ask for budget Kilimanjaro climbing trips, and choose your favorite Kilimanjaro trails of Machame, Rongai, and Lemosho.
#Kilimanjaroclimbingtrips and #budgetkilimanjarotrekking
#machameroute
Safaris Tanzania, complete information on adventure safari itineraries. Diversity of wildlife safari destinations, Tanzania safaris, and safari itineraries to choose from.
Tanzania safaris packages vary in price and length of days. It depends on how long your vacation holiday lasts.  Either you can reserve your Tanzania safari and pay with Credit Card via Moneybookers. Reservation of Tanzania safari tour is easier and trust worthwhile as we use the secure gateway.