Kilimanjaro Tanzanite Safaris DMC supports wildlife conservation efforts such as ecotourism, and responsible travel deals. Responsible travel deals and ecotourism is part of your holiday contribution and supports to conservation. Your safari holiday in Tanzania is valued support to wildlife conservation efforts. Kilimanjaro Tanzanite Safaris supports wildlife conservation through responsible travel under Tanzania National parks and more. Other organizations are the Wildlife Conservation Society, African wildlife foundation, World wildlife conservation, Ecotourism Society, Elephant project, Rhino Protection Fund.
The aim of wildlife conservation is to protect the wildlife species for an African safari. Tanzania wildlife safaris provide the safari-goers an experience to watch all the big 5 animals. Also, the Tanzania safari categories vary from backpackers camping ecotourism, lodge safari, and semi-luxury tented camping. Tanzania safari online booking helps travelers to send requests by filling online booking forms and getting details of safari prices, itineraries, and options. Have a look at trip types of wildlife safaris in Tanzania organized by Kilimanjaro Tanzanite Safaris DMC.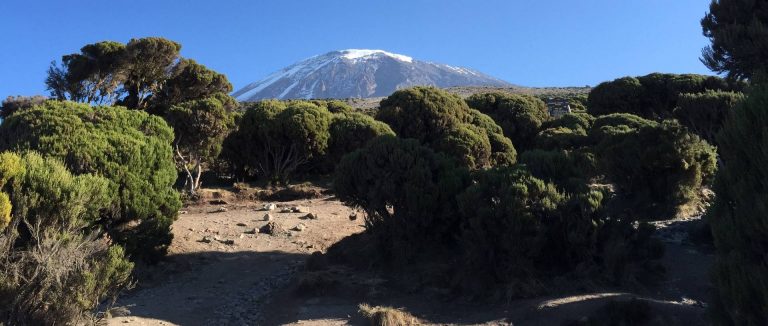 People climbing Mount Kilimanjaro get an amazing experience to see the natural forest, see wildlife like baboons, birds, and also natural bodies like rivers and waterfalls. Kilimanjaro tours offer a rock climbing experience, see Kilimanjaro volcano features like volcanoes, and those climbers who summit, pass through glaciers, and step on the summit snows. The global warming caused by climate change threatens the existence of glaciers at Mount Kilimanjaro. Kilimanjaro snows are disappearing due to global warming, and they might be finished by 2040. Kilimanjaro Tanzanite Safaris DMC participates in Kilimanjaro environmental conservation by donating 12  $ for each trip for tree planting. Afforestation at Kilimanjaro surrounding villages helps to reduce climatic effects, by increasing atmosphere humidity through trees respiration. In 2021 UN environmental researchers announced that East Africa mountain peaks of Kilimanjaro, Ruwenzori, and Mount Kenya will lose all their snow by 2030.
Enduimet Wildlife area West Kilimanjaro and Community based wildlife conservation, Selous game reserve, Ngorongoro conservation area, TAWA- Tanzania wildlife management authority do both tasks including sustainable tourism and community education. Serengeti Ecosystem Management, Ikona Wildlife Management, Burunge Tarangire Babati are protection areas open for wildlife safari tours in Tanzania. Wildlife conservation education institutions play a great role in preparing wildlife conservation professionals. These educational institutions are Sokoine University Forest College, TAWIRI- Tanzania wildlife research institute, Frankfurt zoological society, College of Wildlife Management Mweka,  etc
Ikona Wildlife Management area has comfortable Safari Lodges and a campground for visitors to see Wildebeest migration. Great Serengeti Migration accompanies carnivores and is one of the wildlife spectacles on Earth. Nature conservation is the general protection of natural resources which include wild plants and wildlife animals. Wild plants are the real key living ecosystem to make sure wildlife habitat is intact and friendly to wildlife animals.
Great migration includes wildebeest, Gazelles, and zebra and stays within Tanzania for about ten months of the year. And also some of the herds stay in the Serengeti year-round in Ndutu and Seronera. Mara crossing is an exciting thrilling wildlife safari experience to see between July and September in Tanzania.
Anti-poaching funds obtained through Tourism Park entrance fees make sure big 5 Wildlife species survive for present and future generations. World Heritage Sites like Ngorongoro are natural wonders with the presence of Black Rhinoceros; Serengeti has Rhinos at special care protection. Look at the National Geographical collection of Africa safari wildlife destinations and choose your dream place to go for wildlife safaris.
In terms of Tourism, Kilimanjaro Tanzanite Safaris DMC partners lonely planet, TripAdvisor, rough guides, Safari bookings site and offers National Geographic them safari in Tanzania. Some of the National Geographic tours are below:
Cross Country Tours
Geo Volcano Expeditions
Beach explorers and diving
Safari blue and sport fishing
Safari blue in Zanzibar Island is famous for tour excursions that include Scuba diving with coral reefs, dolphin swimming, Shark sport fishing tours in southern Zanzibar, and beautiful beach resort bookings.